How to Build Your IT Team in a Difficult Hiring Market
The world of IT is ever-changing. As technology advances, the need to staff IT teams with qualified candidates grows. However, in today's difficult hiring market, many IT managers are struggling to build their IT teams in the current job market. You may ask "Why? With all of the tech talent out there in the job market, surely this wouldn't be a struggle for companies to source IT employees."
It may seem counter intuitive, but recent labor market data shows that with so many highly qualified candidates with ideal technical expertise already employed and fewer people actively job searching, finding and hiring qualified candidates during a difficult hiring market can be challenging.
You have probably exhausted the traditional channels such as job boards and job postings on your website and now might be the time to think outside of the box. These passive recruiting methods, while typically helpful, are generally not very effective in a difficult market. Fortunately, leveraging a staffing partner can be an effective solution that can help you to overcome this challenge and find the right technical support for your team. Let's explore how a staffing partner can help you build your IT team.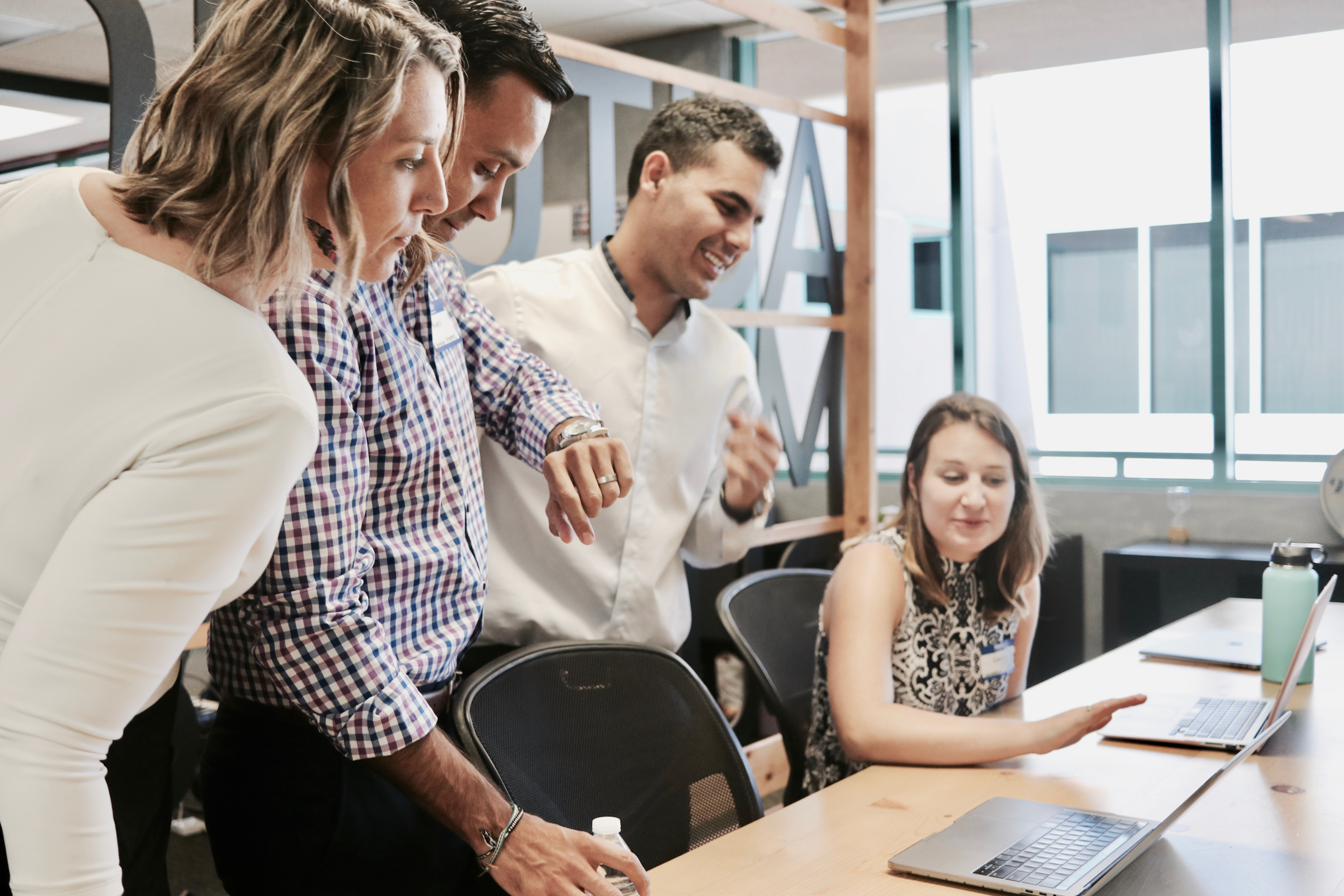 Why Use a Staffing Partner?
When you use a staffing partner, you are leveraging their experience and expertise in recruiting top IT talent for your organization. They will be able to provide advice on job postings, interview formats, and more. Additionally, they will take care of all of the administrative tasks associated with sourcing candidates and conducting interviews. All of these tasks would normally take up valuable time that could otherwise be spent focusing on core functions within the organization.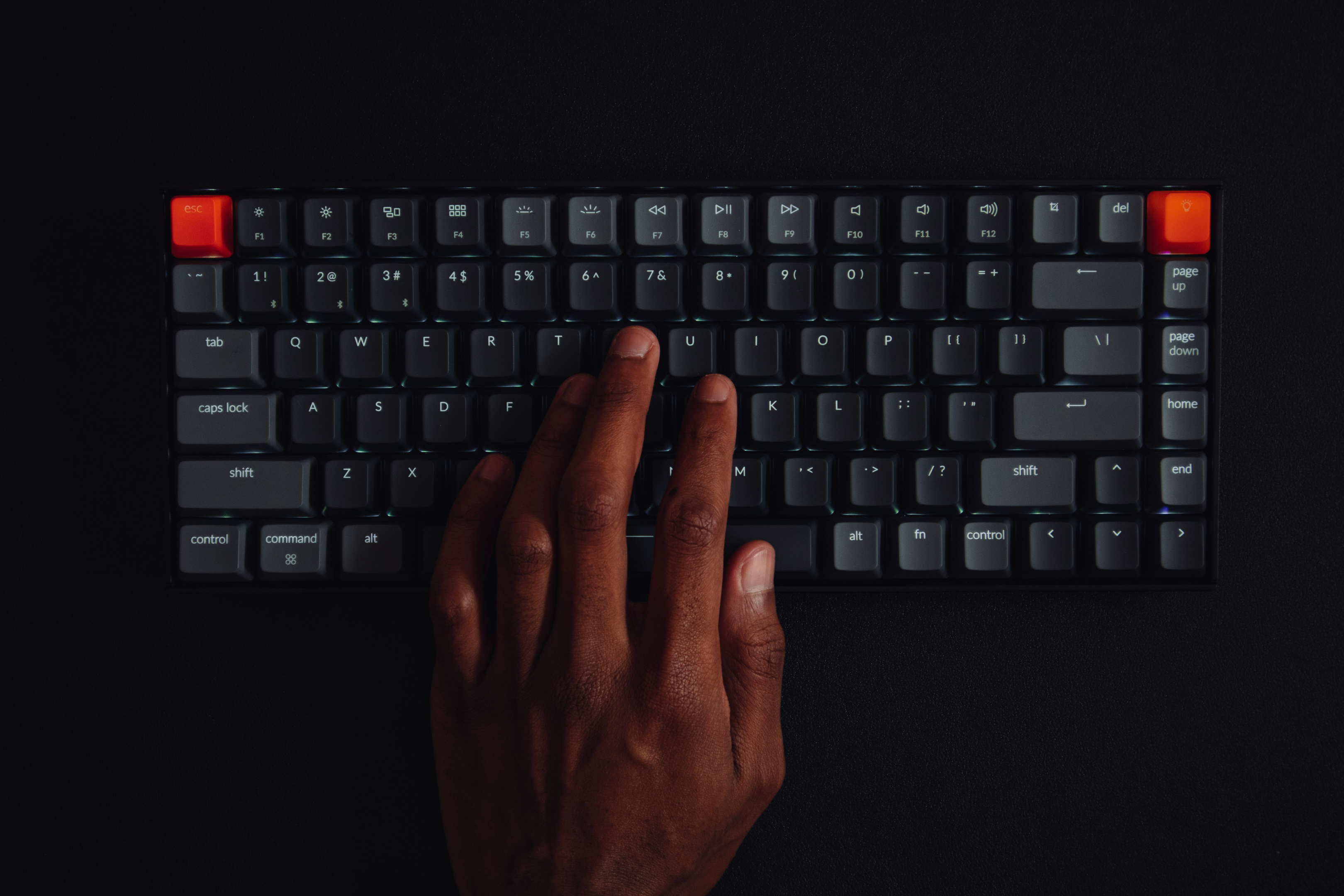 What Services Do IT Staffing Companies Offer?
IT staffing companies offer a wide variety of services that are designed to meet the specific needs of their clients. These services include short-term, long-term, and project-based placements as well as contract-to-hire solutions. They also provide consultation services, technical assessments, and other specialized recruiting services. Human resource management can work well for finding a candidate for the role, but many HR managers do not have the technical expertise or knowledge of information technology to know if they are choosing the right job seekers. Fortunately, a staffing agency that specializes in IT job disciplines can identify which of their vetted candidates will be the right IT tech expert for your team.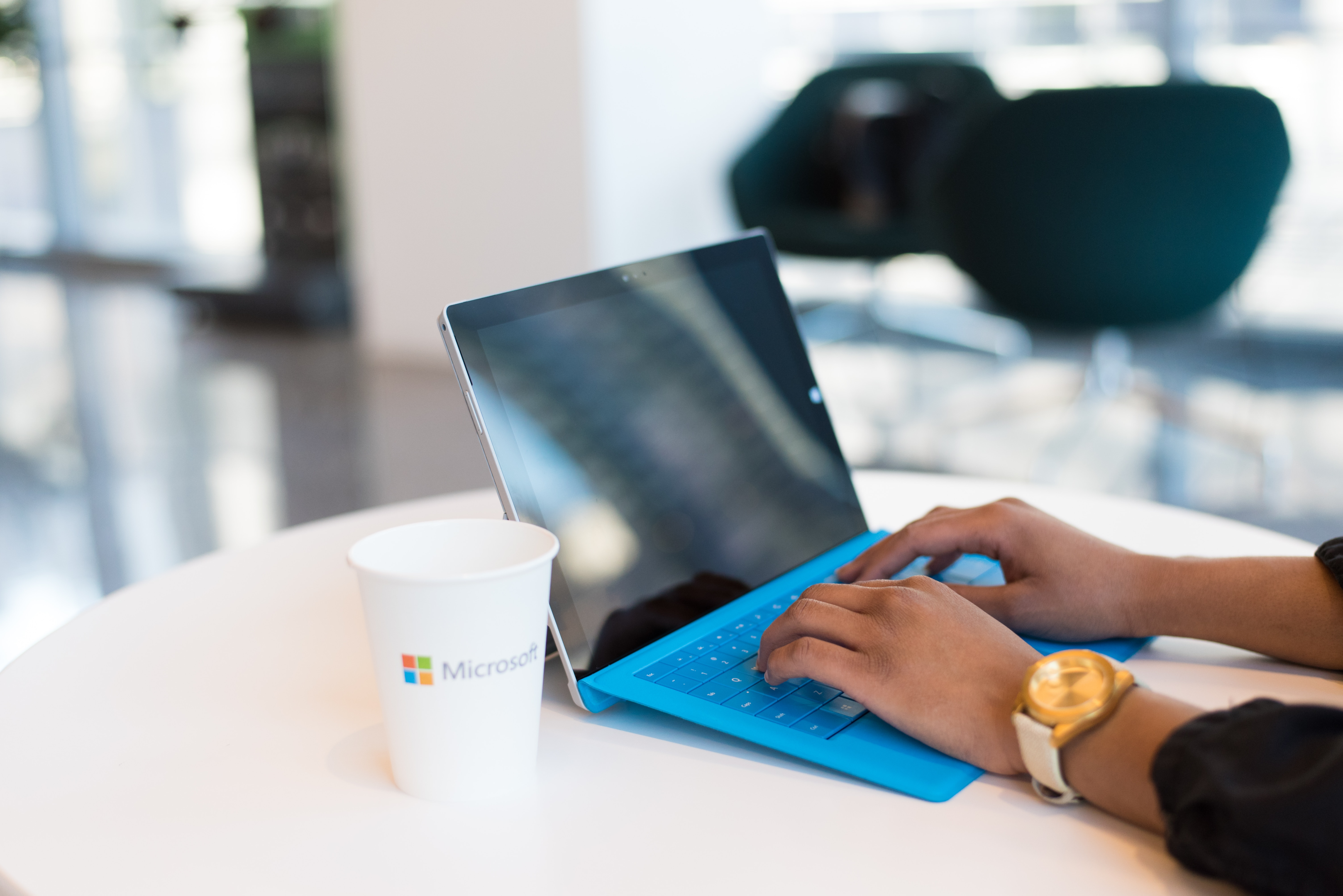 The Benefits of Leveraging Staffing Partnerships
There are many benefits to leveraging a staffing partner while building your IT team, such as access to specialized skillsets and access to an extensive network of qualified professionals to place in various areas of IT jobs.
IT Staffing Companies Know Technology
Picture this: you may think you are looking for any IT expert. Without an IT staffing company, you may end up hiring an information security expert. However, once talking to a staffing agency that specializes in IT solutions, you may learn that you are actually looking for front end developers for your project at hand, and not an information security specialist. Working with an IT staffing company takes the guesswork out of hiring, especially for niche IT jobs.
They Can Find the Right IT Talent Anywhere
A staffing partner can also provide access to remote workers who may not be available in your local area. This gives you greater flexibility when it comes to hiring for your virtual teams and allows you to tap into a larger pool of talented individuals with diverse technology skillsets. Many job seekers may see that your company is located in an area outside of where they are able to work, and may write off your job posting as something they may not qualify for. As a staffing company pre-interviews, pre-screens, and pre-preps each candidate, they will be able to perform top notch job matchmaking, and find the right fit for your team. Furthermore, using a staffing partner can help save money by reducing recruiting costs associated with traditional methods such as advertising or headhunting.
They Boost Your Hiring Efforts Tenfold
When you use a technology staffing partner, they become an extension of your recruitment team. This allows you to access the expertise and resources of their technology recruiting network, which arms your operations teams with new solutions and tools they may not otherwise have access to. Your team will have access to current job seekers and professionals who may not be actively looking for work yet but are open to new opportunities or open positions when presented with them. This gives you access to a larger pool of potential technology candidates than you would have if you were relying solely on job postings or other traditional recruiting methods.
Working with an IT Staffing Agency Saves You Time
Using a staffing partner also helps streamline the recruitment process by reducing the amount of time spent sourcing and screening new hires. Your dedicated recruiters will handle all aspects of the recruitment process from start to finish, including pre-screening resumes, scheduling interviews, conducting reference checks, automating processes, and negotiating offers on your behalf. This saves valuable time that could otherwise be spent focusing on more important tasks such as onboarding new hires, managing existing staff members, and all of your other day-to-day business operations. For both smaller companies and larger organizations, saving time is saving money. Getting your IT team hire right the first time will save your team the headache of hiring again and again, and your IT team will be on its way to optimizing your business.
They Know What IT Job Seekers are Looking For
A staffing partner can also provide valuable insight into local talent markets that might not be immediately apparent without specialized knowledge or research capabilities. They have intimate knowledge in the IT industry and know about which technology skills are in demand in your area, who is hiring those skillsets at what rate, and what salary ranges they are willing to pay for each role they are trying to fill.
For example, let's say you are looking for an IT expert who specializes in software development. You may think that they would be paid or offered a certain salary for their work. However, an IT staffing firm may know that software developers these days are typically also skilled as project managers, system integration, knowledge of operating systems, and technical assistance. They can identify which candidates possess these technology skills and advise what they would typically be offered in the technology industry, and further, break down how their skills can save your company time and money if they are hired.
This data provides invaluable information when setting salary expectations or deciding whether it makes sense to hire full-time employees or contract workers instead.
Things you can do to ensure a successful Staffing Partner relationship:
Consider Hiring Remotely
During the pandemic, many companies began transitioning from traditional office set ups to remote or hybrid models out of necessity. What once were operations teams consisting of employees in the local area are now moving to support teams in multiple locations, increasing the diversity of IT skillsets and talent pool. This has opened up opportunities to hire remote workers who can provide quality service without having to come into a physical office space, making the process teams work by easier and more productive. It's important to consider that many workers in the IT industry have expert experience with all things technology, so working remotely using the many tools available to do so, will not be an issue when managing your IT team.
Additionally, many IT jobs involve project-based workflow, so often they are providing technology support, managing data, providing system security, or updating data centers, all or most of this work can be done remotely. Remember that you are also competing against the other companies who can offer the flexibility and freedom to these IT professionals, so consider altering your organizational structure to support remote IT teams.
Examine the Problem and Consider Contract IT Work
Consider hiring contractors or offering part-time roles as they can bring considerable value to your team without requiring additional commitment, such as benefits packages or long-term contracts. You may think that you need a full-time IT team to meet your business needs, or that IT professionals are only interested in full-time positions. The reality is quite the opposite: many IT professionals have moved to solely contract work or, more often, work hybrid and have a full-time position with contract work on the side. This opens up the possibilities for technology solutions that may just be a few quick fixes here and there, saving your company time and money.
For example, you may be inclined to hire an IT professional full-time to address some technical issues. However, it may just be a few simple hardware issues, which would be completed and maintained every so often. Or you may just need a go-to IT contractor to upgrade systems from time to time. Contractors can be a one-time solution or your new go-to technology expert. It all depends on what your team needs, and an IT staffing firm can help you determine if hiring a contractor is the way to go.
Know What You Can Offer
Make sure you know what benefits and perks you can offer potential hires in order to make your company stand out from other businesses vying for the same talent pool. Think beyond salary; consider offering things like flexible schedules, remote work options, or a generous vacation package as incentives for prospective employees. Knowing what kind of benefits you can provide will help make sure that those who apply for positions at your company are genuinely interested in working with your business long-term. Labor statistics tell us that many companies are becoming more competitive with these benefits and perks, as the talent pool for IT experts has become so competitive. At the end of the day, you aren't just looking for an IT person; you're looking for technology thought leaders that will take your team and business to new heights. Sweetening the deal will ensure that these IT professionals stay with your company and devote their efforts to your business goals.
Understand Your Business Needs
The first step in building your IT team is determining what positions your business needs to fill and what skills each position should have. Understanding your business requirements sets you and your team up for success, as you'll arm yourself with the knowledge of what gaps there are in your IT operations. Functional teams are fine-tuned machines: each part as a role and each problem your business encounters is addressed. With this in mind, you need to identify what IT experts you need for each role.
An IT staffing company can help you with this often-difficult task. Based on your goals and existing team, they can help you determine if you're looking for a Swiss army knife or a sharp blade. You may have a team of data scientists or solution architects and just need someone to address service management. Alternatively, you may be a smaller business that is more in need of an IT professional with expertise across multiple disciplines. An IT staffing firm can look closely at your existing organizational structures and help you narrow down what roles you need to fill.
It's also important that everyone on your team has a strong understanding of their role and the tasks they will be expected to complete. This will help ensure that everyone is working towards the same goals and that there is no confusion about who is responsible for certain tasks or projects.
Be Flexible with Job Descriptions
The job titles and descriptions that used to work for your team may no longer be relevant in today's market. An IT staffing partner can assist you with identifying what job disciplines are most prevalent in the technology industry today, and further, work closely with you to ensure that your job descriptions are up-to-date and reflective of the current IT job market.
For example, you may need an IT professional to help your company update your internal and external platforms from a visual standpoint. You may think that you are looking for an IT expert with a focus in software development, when in reality, you're actually looking for a UX designer and developer. This is a job description that didn't really exist ten years ago, so keeping up to date with the roles you are looking for will help you find the correct talent for the job.
Take this opportunity to update them so they reflect the skills and experiences you are looking for in an ideal candidate. You may find that it helps you draw more diverse applicants who have the skills you need but may not have been attracted by outdated job descriptions. Reduce the scope of job descriptions to give you a better chance of finding a candidate.
Finding The Right Staffing Partner
The key is finding the right staffing partner for your organization's needs. Start by researching potential partners and make sure they understand your unique needs before signing any contracts or agreements. Ask questions about their recruitment process and find out what resources they provide such as resumes, background checks, drug tests, etc.. Make sure they are experienced in working with organizations like yours and that they have access to high-quality IT professionals who meet your job requirements. Once you've identified a potential partner that meets your needs, it's time to move forward with creating an effective partnership that will benefit both parties involved.
Final Thoughts
Hiring during difficult times can feel like an uphill battle without the right resources at hand – but it doesn't have to be! Leveraging a staffing partner can help streamline your process considerably and ensure that you bring on board only highly qualified talent for your IT team – even during challenging times! With so many benefits available from these partnerships, there's no reason why every IT manager shouldn't consider leveraging one now!